An inspiration to the youth of Vadodara, Syndicate Member, the Director of Institute of Leadership and Governance, The M S University of Baroda and a humble person with a determined vision for this nation- Mr.Jigar Inamdar. Team Baroda Beat had an interaction with him for more than an hour and we could not be more grateful to him for sharing his valuable insights. Being realistic in his responses, he sure knows how to engage his listeners. Here is the interview and the candid moments of it.



What was the idea and motive behind Institute of Leadership and Governance?

It is said that leadership is inbuilt and there is a quote which says,'Leaders are always born not created.' I don't believe in this. There are four pillars of leadership: First, is the self or the inner truth. If you have a powerful self you can achieve anything. Second, is the environment which the person is subjected to in the initial years of his/her life. Third, is the education a person receives. Lastly, it is the continuous learning that the person undergoes throughout his/her life. There are a very few institutes which focus on creating leaders; I believe that if you nurture and give proper direction to a person they can transform into good leaders. If I make one good leader today, he/she in turn can make others like them who would have the capacity to do better than me.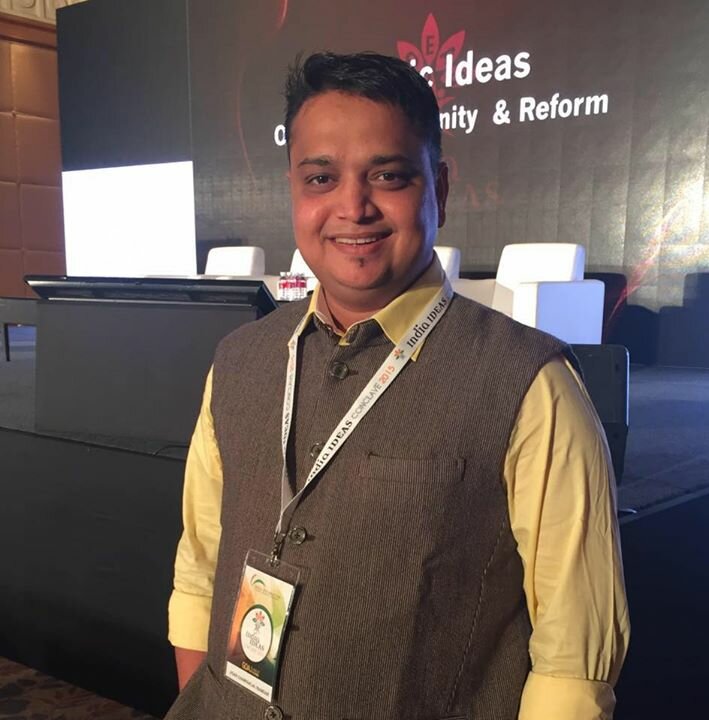 Conceptualization behind the Student Internship Program, how did that happen?

When students are studying (in India) and especially around their Board exams they are given a VVIP treatment by their parents. It is treated as a natural calamity where no one is allowed to see the student or talk to them! Well, this is on a lighter note, but on a serious one, what I'm trying to emphasize on, is that students are dependent on their parents for their education. In foreign countries, the culture of working while studying is ingrained in the minds of students from the earlier stages in life. There are four reasons behind the inception of this program; firstly, to develop a working culture. Secondly, a student can become self reliant. Thirdly, there are a lot of projects in the University which are either going on or still are in the conceptualizing state for which the current staff would not suffice. The dedication and the commitment with which a student would work would be more than that of an employee because they are working out of compulsion and not compassion. And lastly, the power, capacity and the expertise that the students have, needs a platform to flourish which in turn would contribute in building a better self, university and society at large.

Being at a place and position where you are, you must have had your share of criticisms. How do you deal with it?

Criticism is my biggest strength. Without it I can't work; if it stops, then there would be no me. It helps me work more efficiently and effectively. It helps me in striving harder.

What are your Short term goals?

Health and Hygiene, Disaster Management and Traffic Management and Road Safety are the three projects that we are going to take up this year. All of these three are ingrained and inculcated in the basic culture of most of the foreign countries because it is prevalent in their basic education. My goal is to get 1, 000 teachers who would in turn educate 1, 00,000 people in the coming 3 years.

And, now, because you have asked me about my short term goals, I'm guessing your next question would be about my long term goals. So, to answer that, I won my first election when I was about 7 years of age. After that, I won a few elections and I lost some. Coming this far in my journey, one scenario which I see is that the current atmosphere of politics does not motivate youth to see it as a career. Of course, a person who wants money and power would join politics; but the one who aspires to selflessly contribute to society won't. I want to contribute in the change of this scenario. By the time I leave, I want to make sure that youth can and want to take up politics as a career. My second long term goal is to see to it that more and better institutes like Institute of Leadership and Governance are built all over India. And my third goal is to contribute at least 10 years of my life for Eye donation and Body donation, in whatever means I can.

Your message for the youth?

Success and Failure are temporary, the only thing which remains permanent is self. So believe. Accept defeat and digest success. Identify your strengths and weaknesses and see how you can convert your weaknesses into strengths. Keep your steering in your own hands; do not let anyone take control of your life. And remember when you live for yourself, you live short but when you live for others you live forever as your legacy continues for generations to come.

Who is your Role Model?

I am of that belief that one should find a role model in themselves rather than in anyone else. However, if you ask me whom I have learnt the most from then the answer is Shri Krishna, Chanakya and Chhatrapati Shivaji. In the present times, the people I find I can learn from are Narendra Modi and Subramaniam Swamy. Lastly, I want to say that do not find role model in people; identify their traits and accept the traits as role model.

Jigar Inamdar as a politician or Jigar Inamdar as a youth icon?

Jigar Inamdar as a socially responsible person.