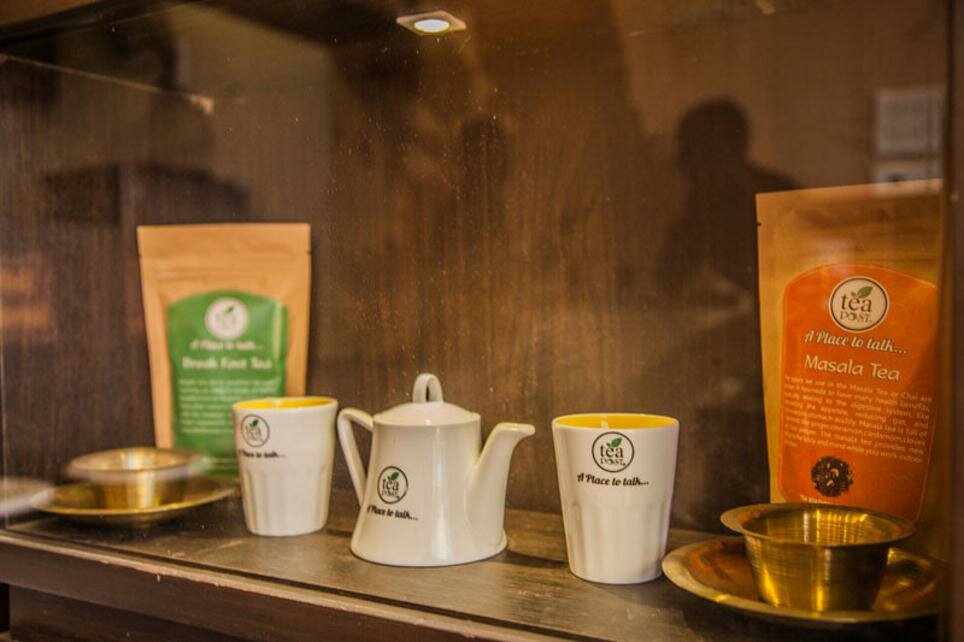 Remember those break hours when you crave for that ginger tea which exactly tastes like your home made tea? But you can't have that because you have those machine made tea or coffee. But there is a solution for that now, "Tea Post".



I am sure all of us have seen the small "tea post" outlets nearby your locality. It serves various types of tea, the flavors available there are Ginger –Pudina, Cinnamon and many more. Also, it gives you the traditional Gujarati concept of snacks like theplas, handvo which gujaratis are used to having with a cup of tea. The tea made here exactly tastes like homemade tea and the herbs used are totally treated manually and therefore it gives the feeling of homemade tea.

Also, on our talk with one of the partners Mr. Darshan Dashani, he shared with us the efforts invested to maintain the uniformity of every cup of tea. There is this unique thing about tea post, be it at any outlet, the tea tastes exactly same. This is because, the flavors are provided from the same centre to all of the outlets and that becomes a tough task because of the outlets spread in whole of Gujarat and also in Rajasthan and Maharashtra.

Talking about the outlets, Mr. Darshan shared that from the various companies he has with his partners, Mr. Paresh Joshi, Mr. Rajesh Rajyaguru and Mr. Haresh Tank; Teastation Pvt. Ltd. is handled by him. He is into tea business since almost 8 years with "Amiree", but the company's goal was to reach out to the masses at 10/- per cup in the tea market and for that they never wanted to compromise on quality. Tea post is the outcome of a brain storming session which was focused on the need based concept and maintaining the traditional essence of tea making.

After opening the first company outlet in Rajkot in 2013, in only two years time Tea post has 80 Outlets in Gujarat at places like Saurashtra, Ahmedabad and Baroda. Some of the outlets are in Rajasthan, Mumbai and Nasik too. In Rajkot they have reached to University campus where the traditional tea is being served to students. All this outlets run on franchise. When asked about the main challenges faced by them, he shared that our main objective was that franchise should earn more than us and any person buying the franchise of Tea post should earn and we have made it possible with our ideas and efforts.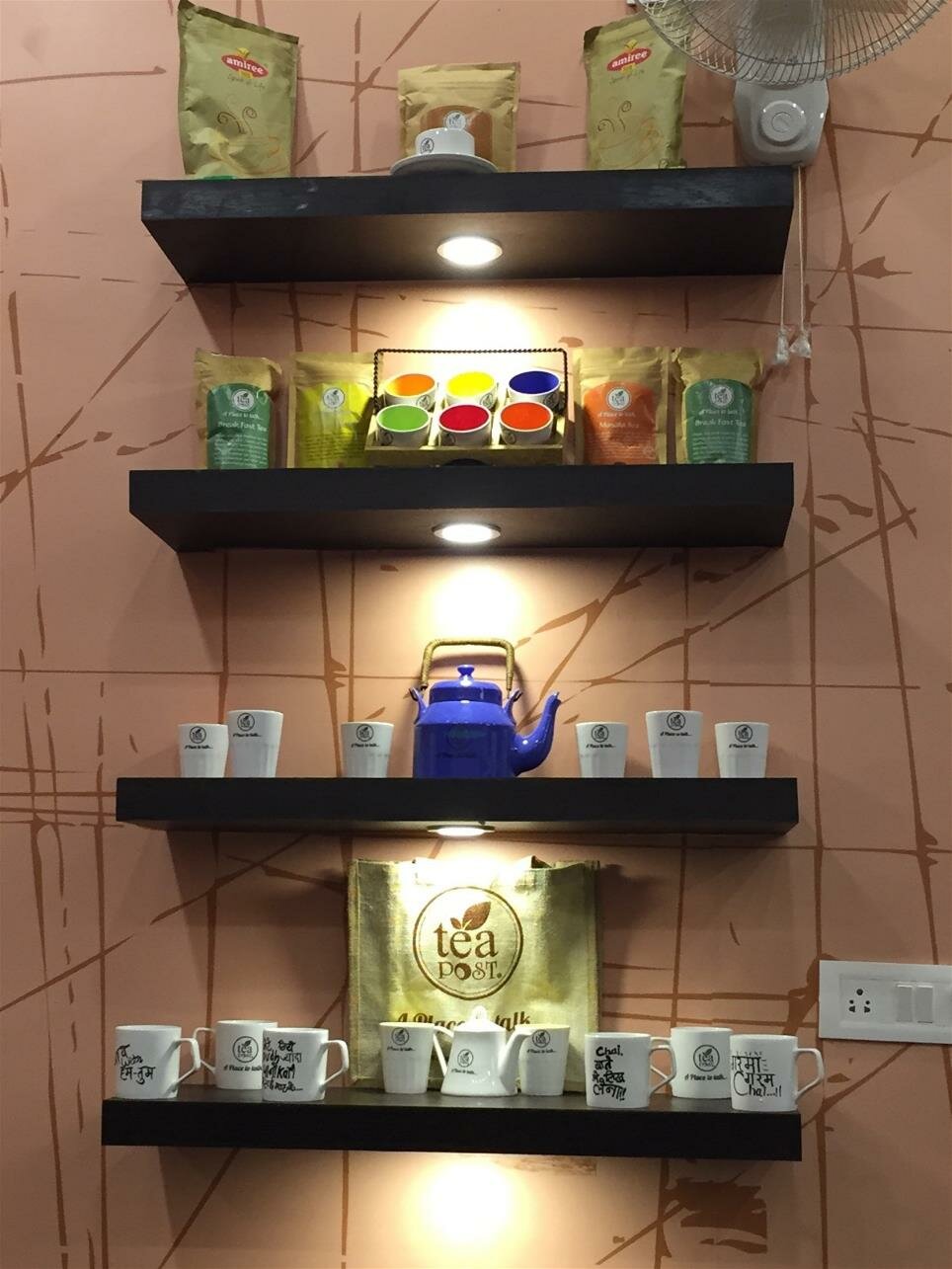 On discussing upon the reason behind the success of Tea post, he shares that "Customer Acceptance" is the biggest factor. If people like it, then only they will come and have the tea. The whole ambience at any outlet of the tea post gives you the feel like sitting at home. Each and every snack is prepared while keeping in mind the Gujarati Culture or more the Indian culture, where we have a plate of snacks with a cup of tea. This makes it desirable among the customers.

The future goal of tea post is to reach out to every nukkad of every city and provide that 10/- per cup tea with the essence of tradition. Their goal is to reach to 700-800 outlets in Gujarat, Rajasthan, Maharashtra and Madhya Pradesh in the next five years.

"No matter how far we go, we will keep providing you the tea which tastes exactly like your homemade tea." The Ginger-Pudina Tea, which bags almost 70% of the sale from tea post, is made with hand crushed herbs and is loved by the customers"



Running a restaurant chain is not an easy task, and then also maintaining the same essence is a commendable job done by "Tea post".