"Talent is the vital aspect of any one's life. It is the key that differentiate one from the race of being doctor, engineer or a lawyer it might be. People from the rural areas are so talented that if directed properly they can set a benchmark in the society of rate races."Says

A boy who has took up social responsibilities since his school time by teaching people of streets after school hours has shown his hunger to change the society. A man, who has got social responsibilities in his genes, wants to contribute for the people who live in rural areas of the society. After completing his graduation in commerce and a Kathak dancer by heart, later he started working for Bajaj Allianz. During the time he found out people like him who were burning with the same desire. They came together and decided to work for the talent of people in rural areas with samosa and coffee in hand, they came up with the idea of "Pratibha Foundation". Pratibha Foundation - A group which comprises of some entirely reckless minded people who have a tough craving to unleash the talent of people in rural areas.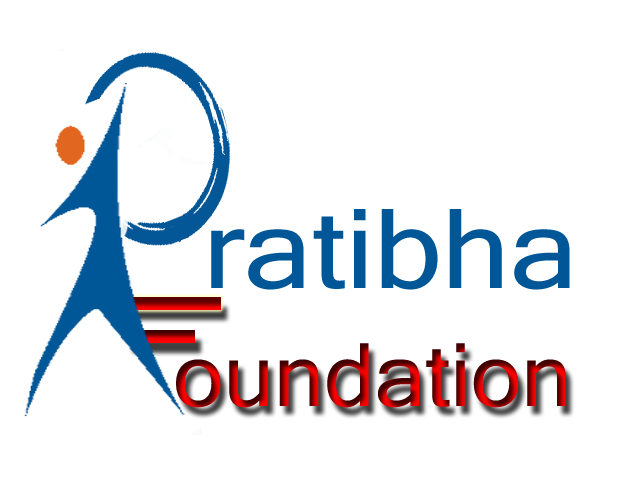 On being asked how you started he says: "We initially started with government schools. When we started visiting govt. schools we saw that only 40 to 50 students were coming regularly out of about 400 students, some teachers were not there in class and some teachers were doing their work which was supposed to be done at home. When we reported this to the principals they said " Itane hi bacche aate hai, kya padhaye itano ko!". On our interaction with the students we came to know that a child from 6th doesn't even know basic maths. This was very shocking to all of us because the problem exist at the root level of the society. When these people come to the city for earning they feel suffocated because they never bring to notice this modernization. Without this there are no possible chances of growth of villages or rural areas.

We immediately started working on it!

The first difficulty we faced was how to bring attention of students towards us. We developed games related to their syllabus on our own, to develop their interest towards education. Likewise, we started working and focused on their talent and interest. After that we appealed them to go to school and continue to study further. We explained them to force teachers to teach them if they are not. We taught them "Madam ka sir kha jao agar nahi aata to!" We developed a model to segregate them; because the students we received were all the same no matter if they are from class 2nd or class 8th.

Apart from this we also focused on Women Empowerment. We have a project called 'SWWA-Self Women Welfare Association'. Afternoon time is free time for almost every woman who stays at home. We started classes of beauty parlour, Papad, Khakhrand many more to make them financially independent. We teach them the importance of education so they teach their children the same.

Most of our of the activities are field activities, so monsoon times are the toughest ones due to rain we were not able to conduct sessions and this leaded to weakening of our bond with students. We arose this concern of ours to the Panchayats, they understood us and provided community hall for our activities. People from rural area provide us stationary and other material to carry out our activities. We take them for picnic as a part of our activity and for refreshment. "

When we asked him that how many volunteers are there? He happily said that we are 80 as of now. Students from different states are contacting us to be a part of Pratibha. We have interns from China, Japan, Turkey, Taiwan and many more. We have one 'Volunteers Engage Program' to include more interns because we don't want to limit ourselves.

He was very happy while sharing an example of 'Pratibha'. A man named Dhaval Khatri from Ahmedabad and has lost both his hands though he is a very good painter.

On a concluding note he says: "It was the time when I worked partime for Pratibha, the children from the rural areas eagerly came to us for learning. The hope of those were attached to us so I cannot take a chance, I cannot afford to loosen this chain so I decided to work full time with Pratibha. I quit my job 3.5 years ago because the satisfaction is certainly more important for me than money. I heartily want to thank to some people who have supported me during my venture. I am thankful to my parents, Richa Mehta, Yatin Darji, Sachin, Prajvi and my whole team of Pratibha Foundation. You all are the true Pratibha's of our society.