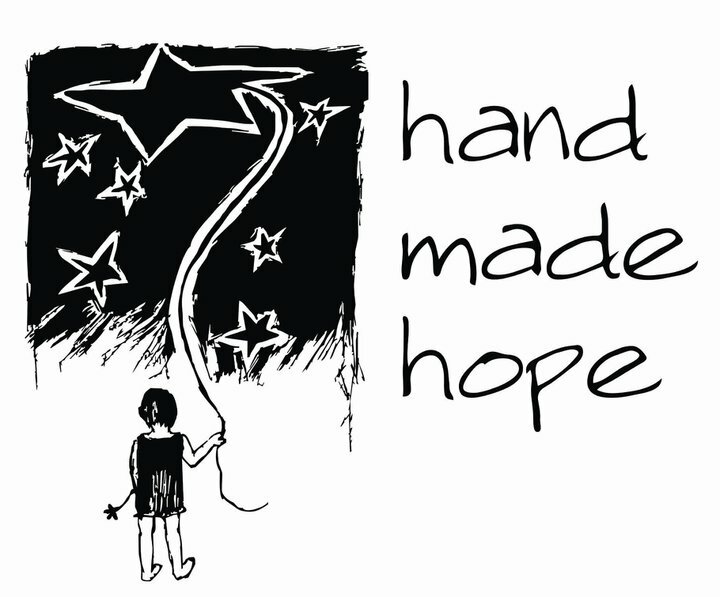 Handmade Hope is an organization that is committed towards the upliftment of the underprivileged people through their unique vision engaging people into environment friendly employment.

An organization that connects with people through head, heart and hands. We met Rushabh Gandhi, for covering his work in Handmade Hope for our doers part, we found out so many things that it was capable of making it the "life changing event"!!

After a brief conversation and listening to his life stories, we realized that you cannot define Rushabh Gandhi and put him in a box saying this was his only venture. Rushabh has his hands in too many pies at the same time, something that you can only marvel at. He completed his graduation in commerce, and then doing a majors in marketing and journalism. Initially he was associated with a movement that we all keep hearing about "Yuva Unstoppable"-an idea to encourage youth of India to do good for fun. He then started Handmade Hope; which first started as the project of The Blue Bird Foundation, (TBBF). Handmade Hope was created for the community with the idea of an sustainable model both environmentally and for management purposes. Just a while after starting Handmade Hope he shifted base to Delhi. In Delhi, Rushabh had the privilege of working with our former president Dr. A.P.J Abdul Kalam, for two years. While he was in Delhi, Handmade hope continued to work on it because of its sustainable management process.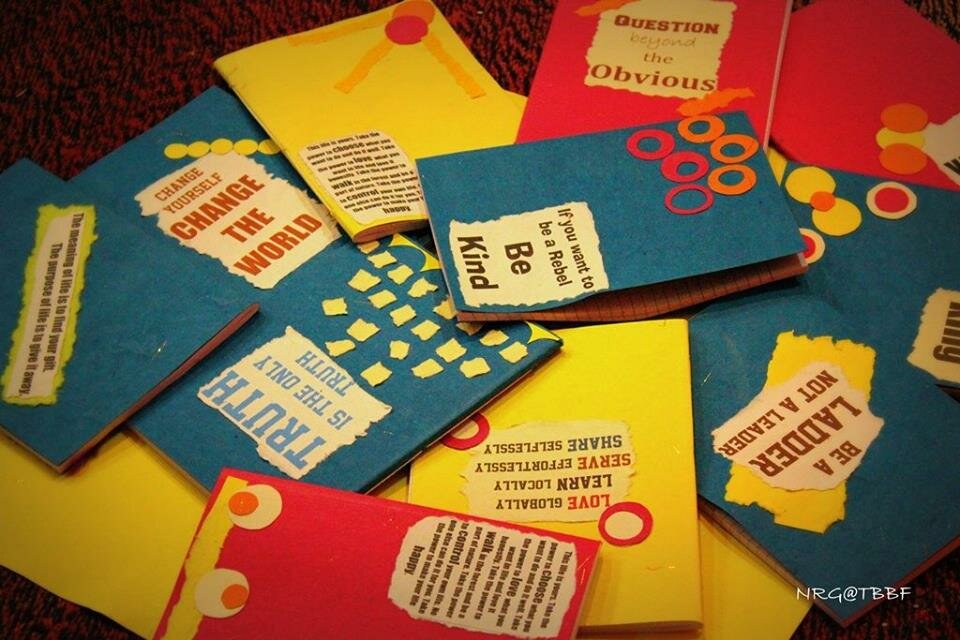 Post his stint in Delhi, Rushabh came back to Vadodara buzzing with new ideas and wanting to recreate & revamp Handmade Hope. He always invites people with creativity to join and explore their imagination. Handmade Hope first started by making the paper bags; now they have gone a notch up by making brown paper bags and handmade paper bags. They also create other environment friendly products like customized notebooks of made from recycled newspaper, cotton recycled papers and elephant poop. Their online store just isn't a a platform to sell Handmade Hope products. They also provide their portal as a selling platform for those who are producing handmade products with a streak of social upliftment and need market to sell it.

Another remarkable cause that Rushabh is working for is "Vadodara Causes". In our busy day to day life, we miss out the real connections; the people to people connections. Vadodara Causes focuses on people who are silent heroes who are doing amazing things for the society yet beat no drums about the same. Their projects like; the chai project; wherein they go to ATM centers in the morning and give a cup of tea and a rose to the securities who have been doing duty overnight. Another one includes the Smile project where they stand on roadside holding big posters of smileys and greetings; to which people can't help but smile. And other projects like nail cutting project, free hug. All these are just the tools of connecting people to each other. Like, during nail cutting project; a person has to put everything else aside and only concentrate on cutting the nails of the kid in front of them; and then they have to talk to them; this connects at least some level of connection between two persons.

There are some doers around us; and we forget to notice, cherish and celebrate them; Baroda Beat got a chance to know the story of Handmade Hope and bring their story available for Baroda to read. "When you reduce your needs; anything and everything you earn is enough." says Rushabh Gandhi upon asked about the career line he has chosen. Through their vision for the venture that is 3 E's- engaging people into environment friendly employment helps them grow organically.

It's like J. K Rowling quotes in Harry Potter, help will always be provided for those who ask for it and it is something that Handmade Hope will continue to support. Through the venture what Rushabh wishes to accomplish is to change the system and then move out thus making the system self sustainable.