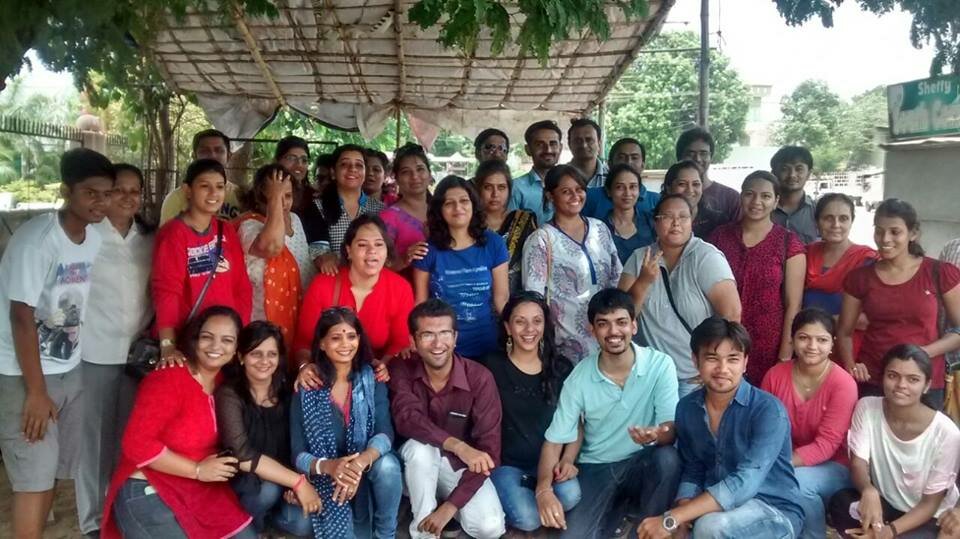 What is the biggest crisis that the world is facing?? Hunger! In a city like Vadodara where we see amazing enthusiasm in the city and at the other end, on Thursday we see the other face of society near Temples. So these are two faces of our society, one is beautiful and the other one is challenging us to fulfill the basic required necessity that is "Food". Mr. Darshan Chandan with his team has started a movement against hunger let's see what he has to say about it:



Que.) What is your educational and professional background?

Ans.) I have done my Bachelor of Computer Application (BCA) from M.S. University of Baroda itself, Post Graduate Diploma in Business Management (PGDBM) from the same. Right now, I am working as Vice President, International Human Rights Organization for the Vadodara District.

Que.) How did you come up with this idea?

Ans.) After a bitter experience with one of a reputed restaurant in Baroda; I sent them an email complaining about their service. They offered me Free Food; instead, I asked them to distribute food to poor children of the same amount of which I paid the bill. They agreed to it and after doing that, the owner sent me photos of the same. When I saw those children smiling, then only thought I had was why don't I plan something which will assure that these children get fed every day and that is when the idea of starting Bhookh Mitao Campaign struck my mind.

Que.) What was the public's reaction to this campaign?

Ans.) A Human will always try to pull other human down if he is doing something good .By de-motivating/distracting him, but I believe if your intentions are good and the cause is good, then God is also with you. I got more supporters/motivators/well wishers which helped us to take this campaign to the next level.

Que.) What is your ultimate desire behind driving this campaign?

Ans.) My main motto behind starting this campaign is that no poor child should sleep Hungry. This campaign is not only to feed these kids and be happy, but it is also about to get rid of Bhookh(Hunger) permanently from their life by arranging employment opportunities for their parents according to their interest and past experience.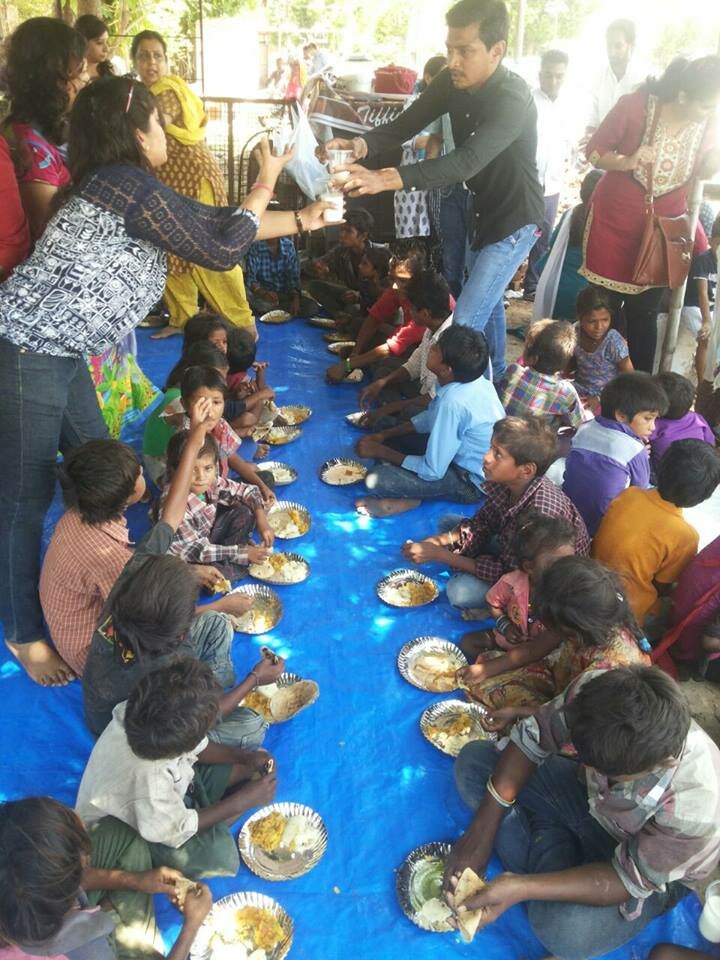 Que.) What is the current status of your campaign?

Ans.) We are growing Day by Day with the enormous support that Barodians are giving us. Residents of Baroda have big hearts, they are human enough to stand for good causes, only someone has to initiate, and that's what I did. Within 3 Sundays we started other spot at Waghodia Road and many more spots yet to begin. Hence I feel it's truly said that "Mothers are God on Earth".

Que.) What do you think about CSR policy of the Corporate?

Ans.) In CSR activities for Corporate, development of poor Children and employment for their Parents should be one of the main activity, in fact should made compulsory, as these children too are the future of Nation. They can join hands with us if required for the same.

Que.) Your message to the youth!

Ans.) India is no. 1 country in the world having the highest number of youth population. If a group of housewives/mothers/homemakers/ can do what we are doing now, then imagine if Youth of India initiates the same thing all over India ,hunger will be eradicated. India would be Hunger free. Dear Youth of India, Older men declare war; but it is the youth that must fight and die. Let us make "India Hunger Free"

Que.) Which was the best "Be the change" moment you felt during the campaign?

Ans.) 1st Sunday we fed 40 kids at Samta Ground with a team of hardly 10 members and the next Sunday our strength increased by 4 times. There were 150+ kids, not only we had more kids to feed but had multiple numbers of volunteers too as TCS team joined hands with our campaign. This boosted our confidence and made me more confident and more committed towards the campaign and simultaneously, Rishi FIBC Pvt Ltd also joined hands with our campaign, which added more to my confidence level.