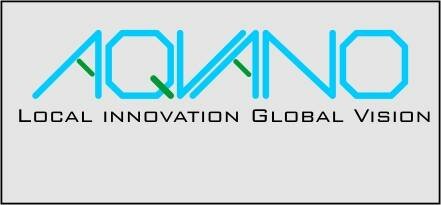 Have you ever calculated the amount of water used while flushing, after using a urinal? But what if I say, I can offer you a waterless urinal which can save up to 1.5 lakh liters of potable drinking water per year apart from power and transportation cost. Amused, right? But Mr.Tushar Uttamchandani has developed a device which can make it possible. But first peeping into his story, let's find out something about Mr.Tushar.

Mr. Tushar, was born and brought up in a joint family and he grew up and became a commerce graduate. After graduation, he joined his family business. But, he being an enthusiastic person could never stick to one occupation for a long period; so he kept on changing the business. During his visit to Dubai, he saw the waterless urinals being used, he got curious and after researching about it, he was confident to introduce this concept in India.

He ordered and imported some units to India and marketed them for selling. But the prices being too high, there were no buyers and he had to bear a huge loss. But instead of giving up and starting up a new business, this time he decided to find out a solution. He thought what if he designed one in India and produced it here only? This will reduce the cost and will support the "Make in India" concept with "Local Innovation Global Vision" to make water flush urinals to be a vintage article by 2022. But this happened long before "Make in India" was introduced in India, i.e. in 2010. So, let us understand the concept of waterless urinals.

Mr. Tushar has developed a simple design which is based on the principles of science which we study in school. The unit looks same as our normal urinals, but there is no need of even a drop of water in it, which prevents breeding of bacteria and their pathogenic activity which is the reason of diseases. The technology used in it prevents odor, which might be the biggest concern in one's mind. Now to clean the surface and also everyday cleaning it, a neutral solution is provided; which shields the surface making it anionic and antibacterial. Also, this unit demands maintenance after 20 to 25 thousand uses i.e. once in every two years that too just cleaning up the unit and the clogged particles. This way if we install one urinal, it can save up to 1.5 lakh liters of water per year. Also, this concept supports "Swachh Bharat Abhiyan". In our vicinity, we see people staining the urinals by spitting pan/gutka in open urinals. Tushar believes that we can't change human psychology, so he has designed a visor over the urinal keeping open only the space for urinating. And as an option, we can put a bucket having sand for spitting nearby. This way, we can begin to keep our toilets clean.

With such a noble concept, Tushar is slowly and steadily moving forward and will introduce this product in the market soon.

" When we asked him about how his family handles his constant changing of business and taking risks, he answered that they have always been supportive about it and his wife has always stood by his side. Also, after bearing the initial losses, Tushar though being a commerce graduate started taking tuition classes of Science and Mathematics for secondary school students to support his family. He believes," If you want to, you can do it.""