'I was born in Madhya pradesh and brought up in Vadodara only. My family belongs to Vadodara. I have done my schooling from Navrachna school in Vadodara only. Unfortunately(!), I scored 80% in 12th, wanted to study law so I went pune for further studies. I am in second year of Law. From third year onwards I will be shifting to The M.S. University of Baroda. Coming back to MSU is a great privilege for me. I also played cricket for Baroda.' Kunal Shares when asked upon his childhood and education.



Why politics?

Well, politics is a dirty world and word in India because of what country has faced till date through it. If you asked to school kids that who are going to join politics? They will pretend like you have told to do something unfamiliar-wrong to them. This is what touches to me. The current situation in India is that the youth, the foundation of our nation is not showing their interest in joining politics. I want to change this tradition so that country will have young leaders. I want to change this bad word called politics into a good governance.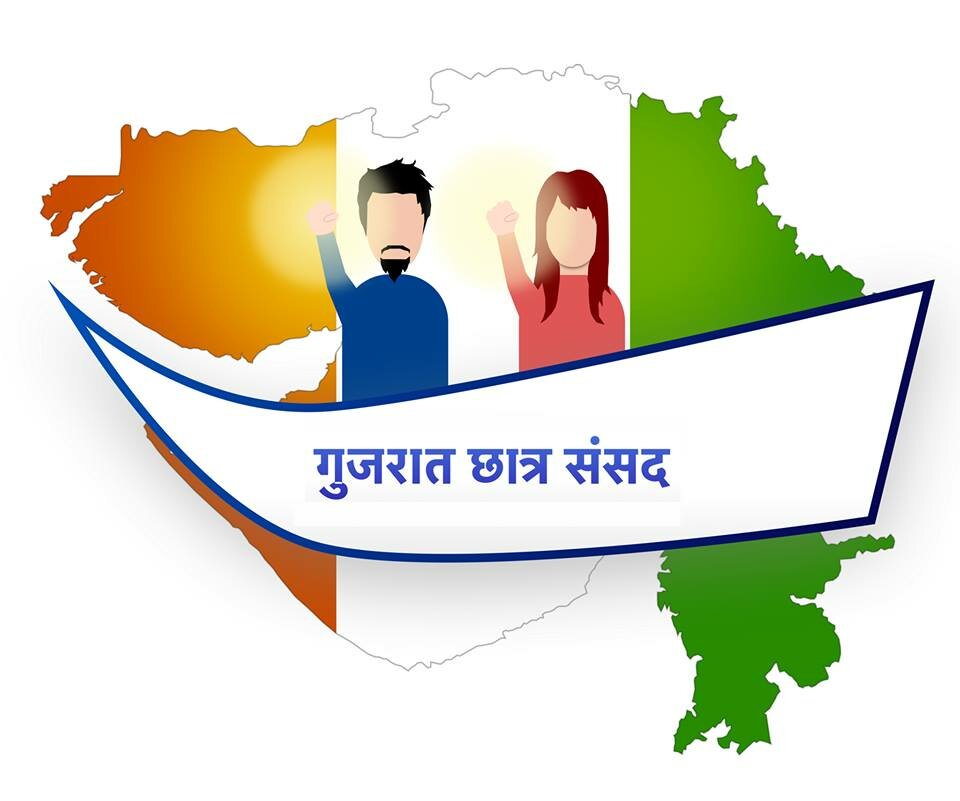 How GCS came into existence?

Belonging to a political background I wanted to join politics but not in real sense in which it exist. You must know about Bhartiya chhatra sansad. Bhartiya chhatra sansad arranges an annual gathering in pune. They make young leaders for each state through voting. I participated for the very first time. I was elected as chief minister of Gujarat for Bhartiya chhatra sansad. But this was not the end; I wanted to do something on my own, something in real means. So, I moved to Baroda for the very next day by taking leaves from my collage. I came home knocked the door, mom was surprised to have me here suddenly. She enquired,' beta, what happened? Everything alright?' I relaxed her by saying just a line that I had some idea and I am here to act upon it, that's it.

Next day i drafted a message and sent it as broadcast to all my friends to meet up regarding something in my mind. Our 1st meeting held in Rotary club, Vadodara. I kept my idea in front of them. The people who want to change something always have some resistance so was the case with me. From 50 only 10 confirmed to go ahead with my thought. We went to each village of Gujarat with our idea, we met each sarpanch and we ended with 200 leaders now across the Gujarat.

What GCS aims to?

The main objective of GCS is to bring youth into social political activities. We went to almost each collage and covered most of the schools to spread this light as much as we can. Apart from this GCS also aims to convert the dirty word called politics into a good governance. We believe that politicians are the servants of nature.

Appearance of GCS:

GCS is fortunate in saying that it has initiated many events that has made a significant impact in the society. GCS Has played a very important role in Vote Vadodara Vote campaign. We went home to home to keep people aware about importance of voting and inspired them to vote. GCS has arranged a peace rally for India tolerance. Anupam Kher sir was so impressed by this that they appreciated by saying ' Jo kar rahe ho vo acha kar rahe ho!' You might be aware about India's deaf and mute cricket team. Nobody till date have come forward to help them. GCS is now trying to raise funds for this India's deaf and mute cricket team. For this we arranged a live concert of Advaita Band (Coke studio) in C.C. Mehta auditorium on 12th Feb,2016.

What are the current projects that GCS is carrying out?

One major project we are handling now is educating people of slum area in vadodara. NRI's are raising funds for education of people, but only raising fund to this thought will not work effectively. So what we thought is let's develop skills to the people in addition to education in the people of slum areas so that they can earn at least that much that can satisfy their basic needs of their family. What we did was that, we 1st identified major slum areas of vadodara through a survey. They are 12 in nos. We divided one whole year to these slum areas. We will be giving one month to each slum area. We have allotted half an hour per day and two days per week. We have 10 desktops and 10 laptops. What we are doing is we are teaching them the work of data entry. We have collaborated with companies that offer work like this and we have employed about 18 people with monthly salary of 10,000 Rs.

Support that GCS have:

I should say a big big big thank you to my parents who always have been supportive to me during forming of GCS. Jigar Inamdar sir, Satyen Sir, Suresh Jain sir- these people are like pillars for me on which I am standing now with GCS. Apart from what these GCS is doing or did is always with collaboration with the M.S. University. So support provided by them is also valuable. Heartly thanks to all these leaders who came forward for support.

Criticism you faced in return of neutral to all political parties:

See, people always talk what they see. Media is only TRP, not truth. If we GCS wants to do something on a smaller or larger scale we always need help from the parties who are in power. So if you catch me at dinner table of someone from BJP or congress or any other parties that doesn't mean I am from one of them. Yes I am in politics, I am in all the parties, I am in even smallest villages of Gujarat but as a good governance, as a social worker, as a servant of nation.

Message for youth:

Being a socio-political person, i would say do whatever your heart says because it is the only place from where truth comes. Believe in excellence; explore the world as much as you can because this is the only future which makes change.