Unleashing the unleashed!
A small town boy -Vaibhav Jain, was a hard core poker player until he realised that he too could come first in exams and then boosted up himself all the way to top Ahmedabad with 96% in his 10th board exams. His dad had shifted from Kanpur to Bhavnagar in his young years for business opportunities; he was a CA but always had the passion for entrepreneurship. He runs a successful business of ship recycling. His mom is an entrepreneur too and owns a flourishing jewellery business. So the childhood of this small town boy was surrounded by the zeal of entrepreneurship. He was born with the hunger to create things on his own. He got this opportunity when he joined DAIICT (Dhirubhai Ambani Institute of information and Technology) in 2009. Even after getting through from London School of Business and Ross School of Business for his MBA, he wanted to be a successful entrepreneur.

The dawn of the start!
Just being an entrepreneur was his plan until one day when he went for the flagship event of Icreate. The interaction during that event completely changed the course of his life. After joining the grooming batch of Icreate, Vaibhav finally decided to stay in Ahmedabad and chase his passion of starting his own venture. The sacrifices groom you for tomorrow and teach you bravery to standout in the rat race. Realizing this at a young age, he let go his MBA studies for his venture.

Finding the gap and getting through!
After attending the event, he started realising how important an interaction can be at such events and how efficiently one can network. Thus the idea of creating a robust networking platform came to his mind. After testing it into market, soon he realised that this was the problem that an event organiser faces before an event and there is no such service that could resolve this. So this is how the seeds to his idea were born. After taking feedback from multiple such organisers he came up with an all in one platform where event organisers do not have to rely on any external services!

Sounds cool, isn't it?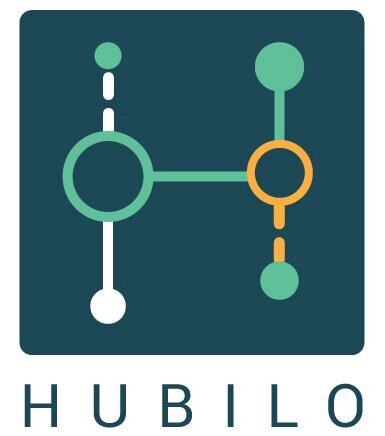 How it works?

Hubilo - the hub of people is an all in one event platform where an organiser is able to create his entire event online by just filling basic information about the event. Then, within minutes, automatically an event website is generated, html emailers are created along with a number of social media posts in order to promote the event online and a robust networking platform for the attendees to network and make fruitful connections during the event is made. So all of this work for which an organizer takes about 2-3 months to complete, is done within minutes on this platform!

Hurdles are the way!
He was empty handed after searching for people in the market to form a strong technical team. He then outsourced his idea but the outsourcing company ended up with messing up the whole product. Now the challenge was to rebuild the messed up product from scratch- a product which already had been in the market for four months. He then asked his best friend Mayank Agarwal to join and after that, they now have a good technical team of 10 individuals with amazing technical culture.

Spark the drive!
Hubilo as a global brand is the dream that Vaibhav had since the foundation of Hubilo. He wants Hubilo to be a one stop solution for any kind of event across the globe.

"The enterprise goes where the heart of the entrepreneur is. Don't lose the fire in the hard times. Build a great team around you and take a strong lead."