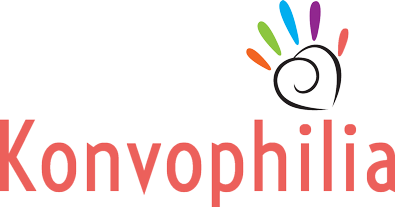 Social media- a place that connects the whole world on one single platform to interact with each other, a place for the followers, a place where thousands of friend requests are being exchanged in a day-she has renewed it in to a means of business. She is a true trend setter and choses social media as her career lane and established Konvophilia-Love for conversation as a tool for marketing, branding, promotions and recruitment.

The only Doctorate in social media domain in Gujarat - Dr. Khushboo Pandya is a pampered child, has given a chance to her own self and always experimented with her likings and skills to discover her hidden potential. Her parents have always encouraged her to fight for her dreams and never give up. Her parents are the pillars of her success as they trained her how to survive in extreme situations, provided her the best education and gave a chance to chase her passion instead of being flown away in a rat race.

Social media is a rare field someone generally choses as his/her career, but apart from following someone, sending friend requests, liking and commenting on media she has seen something eternal and huge on that platform. During her Ph.D. research, she came across the word 'Social Media Marketing' in 2009. It was the time when people were hooked to Orkut, Facebook and were used by just a few Indians as they felt it was too complicated. Texting was the only option available on cell phones. But, time changed quickly and her decision to choose social media was proved right.

Initially when she stared Konvophilia-it was just a Facebook page where she used to share her research ideas, write reviews on research paper, connect with various agencies working in the area and converse with people and businesses. Times later active participation in the medium made and LinkedIn became the platform for business to ask her queries and problems about using social media for business and how to go about in that process. Slowly Facebook page turned itself into a full time consulting and training agency.

Konvophilia is a quite unique name and it refers to "Love for Conversation". What makes this platform wonderful is their power to connect, converse and collaborate with people with similar interests and passion. So, Konvophilia strengthens the same message and serves to help brands and individuals achieve their social business goals.

On being asked about the element that keeps you motivated, Dr. Khushboo said:"When clients appreciate my passion driven work, it is like you achieve the highest level of happiness and satisfaction. Konvophilia not only help brands achieve their goals but it also helps them become sensitive towards their audience and pressure them to give best of their services. And this is something extra that we do as our social responsibility."

A journey without hurdles is never exciting. It depends on the person that how he/she perceives it and manages to convert it into an opportunity. Dr. Kushboo had one big obstacle to change the mind set of people and to accept this medium as a passage for marketing, promotions, branding, recruiting, etc. Changing mind-set of people took time, this makes a sales funnel longer and resulting into lengthy conversation rate but the times now have changed and importance and power of social media has been realised.

"Many young start-ups in the industry are growing beautifully because today's youth is powerful and brilliant, but they have to deeply understand and focus on social side of the media that gives importance to human relationships, conversations, and connectivity. My book WEAVE Model explains five fundamentals of social media and if they are weaved correctly into business strategies and objectives; one can achieve their social business goals. I guess this is the critical learning that everyone should take note of." Dr. Khusboo said for today's youth.