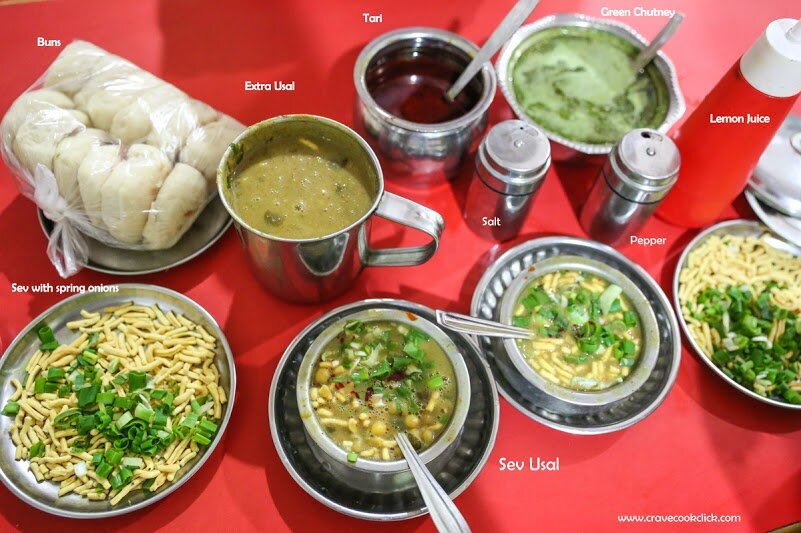 If any barodian says that he doesn't know what Mahakali sevusal is, he is not a true Barodian.

Right from the college clusters to families, everybody digs the taste of this sevusal which makes everyone's taste buds dance! Let's look into the history of sevusal in Baroda. In Maharashtra, there is a dish called "MisalPav"; which is considered to be one of the most delicious delicacies of the world. Inspired by that, one of the restaurant in our city started selling sevusal and people welcomed it, and this leads to our Mahakali's start up.

Sopanbhai Sane, working in a lodge in the city wanted to do something on his own. He wanted to have a food stall of his own and so, he quit his job and started a small stall nearby Sardar Garden, in which he and his sister Mirabai Sane started working. Meanwhile, his sister's husband who was working in a company as a canteen in charge also retired and started helping him. And once the magic of Sopanbhai's magical taste was introduced to people, it was meant to be accepted. After Sardar Garden, they shifted to their current location that is near polo ground where now mahakali itself has become a landmark, which was started in 1988.

Mahakalisevusal, since the start has only believed in three principles of food making that is Quality, Quantity and Taste. "No matter what, we discard each and every item of food left over at night, and start from zero every morning. The health of our customer is our primary concern", says one of the sons of Mirabai. The members of Sane family, only they know the magic recipe of the sevusal and only they make it every morning,then only other staff helps in serving and other tasks. Talking about employees,when at start Mirabai used to help his brother now they have a staff of about 60 people and the staff has always stood by each other all times. To get rid of the perception that females can't go to eat sevusal at stalls, which we see as the case around us, Mahakali started a restaurant near their stall at polo ground where along with singles and groups, families can also come and eat. Safety is our prime concern and there are CCTV cameras all over the restaurant to make sure of that.

There is always unlimited quantity of sevusal in serve ofsevusal as Mahakali believes not in filling their bank accounts, but their customers' hearts with satisfaction. Belonging to a lower middle class family and after the death of Mirabai's father, the family faced very hard times, but as we say there is no alternative of hard work. They all kept working together and today, they are famous for their work and service. Mirabai stopped working only when her hands got infected by the heat of onion and garlic due to being constantly in touch with it,but now they have machines for that.

Now, after this glorious story of success, and mentioning the name of Mahakali so many times, I am sure your taste buds are tingling to have a plate of sevusal! You can go to Mahakali any time of the day, especially from 7:00-9:30pm being the family time. Mahakali is also recognized in the food world. NDTV Good times', travel show "Highway on my plate" adapted into a book has also recognized Mahakali as one of the best places to have tasty food in the book. It has got the Red FM thappa for one of the best place to eat at their entrance.

" Also in 2013-2014, they have received the award for bestfood items in Vadodara. Be it a localite or the NRIs, they make sure to visit Mahakalisevusal once in a few days!"