Bhoomi Trivedi, The Barodian girl who was first recognized from the national platform of singers, Indian Idol. And now, her voice has become a brand. Slightly hatke from those melodious female singers, Bhoomi's voice is energizing and well known in industry now. How she started, what choices made her reach at the place she is, the small town girl, who dreamed big and achieved it, spoke her heart out in a conversation with Baroda Beat.



Indian Idol Journey:

Indian Idol was a great learning experience for me! With the channel people and crew members, we used to rehearse and prepare our performances. I got the chance to meet the legendary names of Music industry, and got guidance from them. And as part of the show, I got chance to explore various music genres with the experts and perform with them. Due to some personal reasons, I withdrew my name twice from the show, still third time I was one of the runner-up. Then I finally believed that it was the destiny's call. All these things had a great impact and taught me a lot about myself as well as about the industry. Being a good singer is not sufficient for being a complete entertainment package, and the factor which completes it, is what you achieve in Indian Idol. Indian Idol changes a person in and out and gives him/her the "Fame" that is necessary.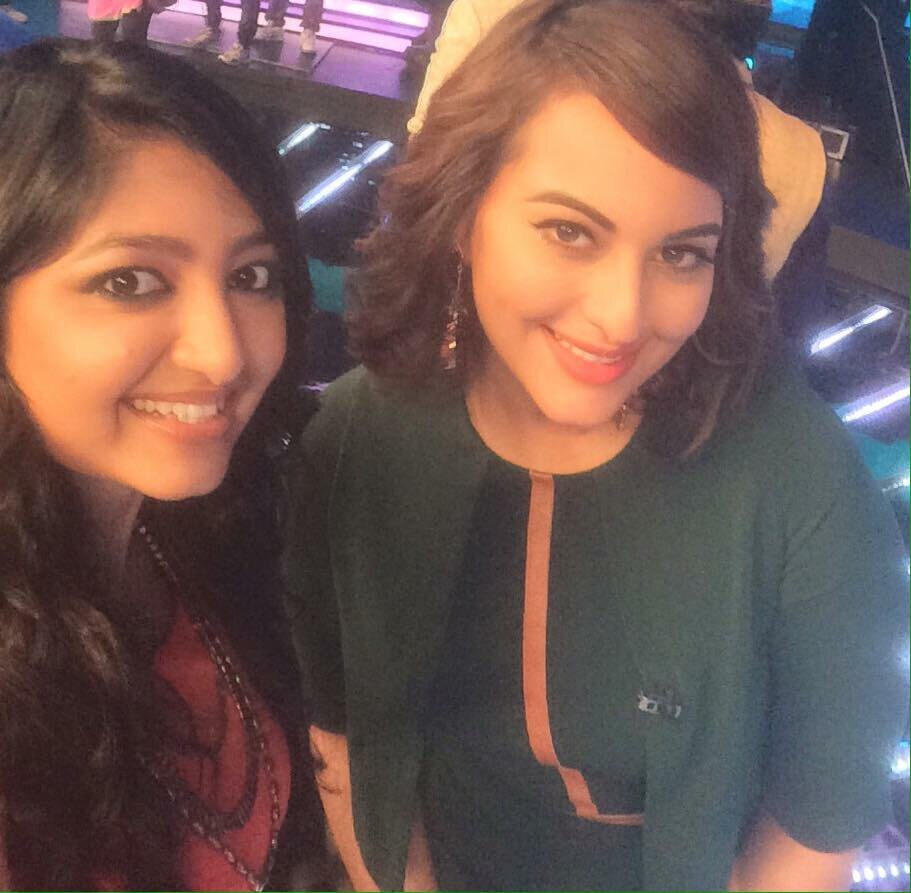 After Indian Idol

That day when I came out of the studio, I felt a sudden wave of energy; world was not the same then. Things have changed. The days went so fast and everyday was afresh and energetic as ever. I met hundreds of new people and from them I found out that I bagged many Fans. The offers to perform on stage started to rise across nationwide. I got tremendous support from my Barodians. Their support was signified at the time of polls of Indian Idol itself. Even though life has changed in many ways, I am trying to stay simple and follow my ethics which Maru Gujarat has tought me.

Ram Chahe Leela – A trending blockbuster!!

I was offered to write Gujarati lyrics for this song. When I was murmuring them while rhyming, someone noticed it and the next thing I know, Sanjay sir called me to sing it for him. I mean, there were these big singers associated with the movie, and I! But as we know, there are some keys to unlock the door to a dream. Being a hard core Sanjay Leela Bhansali Fan, I felt at the bottom of my heart that this might be the only chance when I could work with him. Among the roller coaster of uncertainty, I got a call informing that I will be singing the whole song "Ram chahe leela". And there it was, "The dream come true" moment. Sanjay Sir and his mom loved the lyrics too, rest is History as you know!

Playback Singing as a Profession – Aap ke Vichar!!

Humare vichar kuch aise hai ki – Since childhood, It was my dream to sing and today in front of thousands/lakhs of audience, I enjoy singing and entertaining people. Positive and Negatives are always going to be there, but hey, that's life right?! The best thing about this career is that you get to meet new people every day.

We interact and discuss the technicalities of the song and only after that recording takes place. Not knowing these people and getting connected by just the spirit of Music is was fascinates me!! Work is never a duty, when it is your passion. Long hours of recording never tire me, instead they energize me. I sang in 8 languages for a TV commercial of brands like Anchor and Panasonic. The songs were in Hindi, Tamil, Telugu, Kannada , Marathi and Punjabi. I have vocalized in Punjabi and Marathi films as well.

Mushkile ho baadi khadi , Ek path chaav mang mat mang Mat (CHALLENGES)

Phase of challenges never ends and it continues to drag you, until you bounce back and fight to win it!! When there is a fight between challenges and your excellence, always remember excellence wins over challenges. Don't sit and keep talking, come out of your comfort zone and learn how to overcome those challenges. I faced many challenges during the auditions of Indian Idol. Successfully recording "Ram Chahe Leela" was the biggest challenge I have ever overcame!!

Appke Khyal on #SELFIEWITHBETI

Yeah I came to know about the new strategy adopted by our Prime Minster Narendra Modi. I believe that it would help bring big changes in the mentality of our society. Social Networking sites have the highest reach and which helps fills up the communication gap. The other thing is who wants to understand, they would anyway understand. But I think this can bring a change in the thinking process of the society. The respect for daughters will surely increase with this. From cities this concept would travel to Rural India and that is ray of hope!

Swachchta wala Message!!

I see people who go to America and come back to visit India. They complain that it is too dirty and hot. "Ahhiya toh Baapre bau Kacchro" they speak like this but my answer to them is, "take a broom and sweep it off!" If you see someone throwing garbage on the road, then try to make them understand that it is not good instead of sitting in an AC car and passing comments. Never detach from your roots. The second message is for those who say "Mari Paase aa badha mate time nathi". No one in the world is so busy that he/she cannot spend certain amount of their time for a society that they live in. Make the world a better place for your children.

Aapka playlist kya baajata hai!

I love to listen to instrumentals; they give me a peace of mind. I love to listen to Gulzar Sahab's poetry, vocals of Vishal Bharadwaj and many more like them! I also love to listen to Lata Mangeshkar, Rafi Sahab, Kishor Kumar, because in my sense they were the true Rock stars!!

You love to eat at Baroda?

Oh! Man. I'm an absolute foodie!! I love Veg Puff of Trilokchand, Raju omelette, Khichdi at ISKON!! My love for "Pani puri". Whenever I visit Baroda, I make sure that I eat one or other dish from this!!

Ek aakhri Saval – Youth ke liye

We are in the era of innovation and change. We need great leaders amongst us. Youth should help each other to embrace their talents and should bring a sustainable change in the society. Empower & encourage each other and climb the ladder of success. Being Honest would always work. Take Responsibility and Be the change.

BARODA BEAT on mission given by BHOOMI:

Baroda is a learning city!! People here are highly educated and capable of growing and developing the city. But nowadays when I visit the city I feel a negative change. People have stopped helping each other and don't communicate. When I am in Baroda, I visit my neighbour's house and talk to them. Nowadays, people don't know the name of the neighbour next door!! Be Indian Yaar!! Take care of your society. Spend some time with underprivileged people and try to empower them. Youth should go and at least spend an hour in an orphanage or at the old age homes. Your education should not result as an Ego in you!! You should use your education and help others empower themselves. Stay Inter connected and Inter linked. This is all I want as an Indian first!!

"I think you guys are doing a wonderful job. But, if you could inculcate the culture and bring a change for betterment of our society then it would be an example and a benchmark! Hope my message reach to masses!! Love you Baroda!! Jai Hind!! #BeTheChange."

" When Excellence & point of Challenge meets; Challenge Ends: Bhoomi Trivedi"