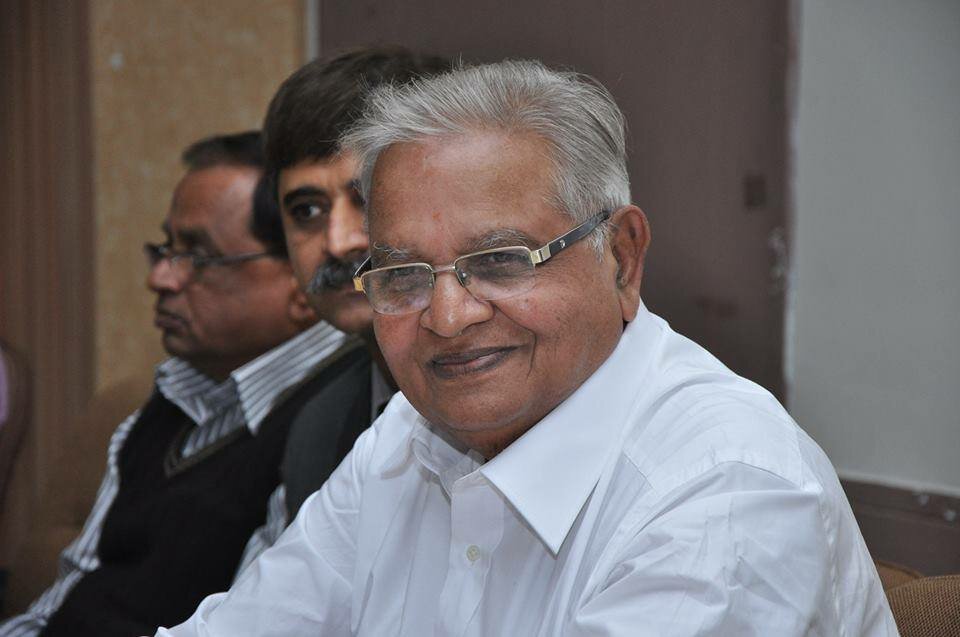 Somewhere in the Indian legacy of literature, it is quoted that God exists in the most tiny to the most giant feature of the universe, in the simplest forms; forms you can never imagine, never guess, but can only experience! One such simple form of god's creation is, Guruji Narayana. After having published over 600 books on his name, when he talks his references are from the Vedas and Gita. His life itself if studied can be a lifelong learning.

Guruji Narayana is a Management Guru who has achieved great levels in spirituality; a personification of love and simplicity .Being a part of several organizations' directorial committees, this man has given us a whole new point of view towards life; connecting management to Vedas and Gita, at this age of more than 70 he still has that learning attitude of a kid at school. He is jolly by nature but is also strictly bound to time and schedule. Baroda Beat got a chance to get a look into his early life; his own words which are conveyed as followed.

Que. We wanted to know about your early life and education.

Education is a very important part of one's life. I belonged to a poor-lower middle class family, born and brought up in the interior village of Andhra Pradesh. I am the second child among three brothers and two sisters who are very younger to me. Being the middle child among them, I was the one who was loved more and held responsible more. I had to do my schooling and also used to help my mother in her household chores as there was no other girl in our house at that time.

Being not so good at Maths, I always wanted to score full in math while I was in 6th standard. With the help of my parents, I prayed Goddess Saraswati for the blessings and with the hard work I achieved it. In class 10th, our school didn't have a Math teacher and as I was good at Math, I was appointed as a teacher to my own classmates. I strongly believe that perseverance, practice and prayer are the most important part of solving any problems.

As I grew up, I joined high school and my elder brother was pursuing his diploma in Engineering. Our father suffered a paralysis attack and I had to support my family financially. So, I left studies and started working fulltime. When my brother started his job, I went to live with him to take care of his household, as I learned it since my childhood. But one day, because of something I couldn't do it properly. My brother slapped me and that moment I realized the importance of education that it gives you power. He also knew that he could educate himself because I gave up my studies to support him and my family financially and still had to face this day. And from that day onwards I decided that I will educate myself and in the upcoming years I achieved 8 degree qualifications. After the incident with my brother, I left my brother's house, completed my left out diploma on my own, as there was no possibility of any kind of help from my family. While working in Voltas, I did management studies, without having an idea of how to reach in this depth of management.

Guruji has given a whole new direction towards management and spirituality. Now, to find out more, stay tuned!!