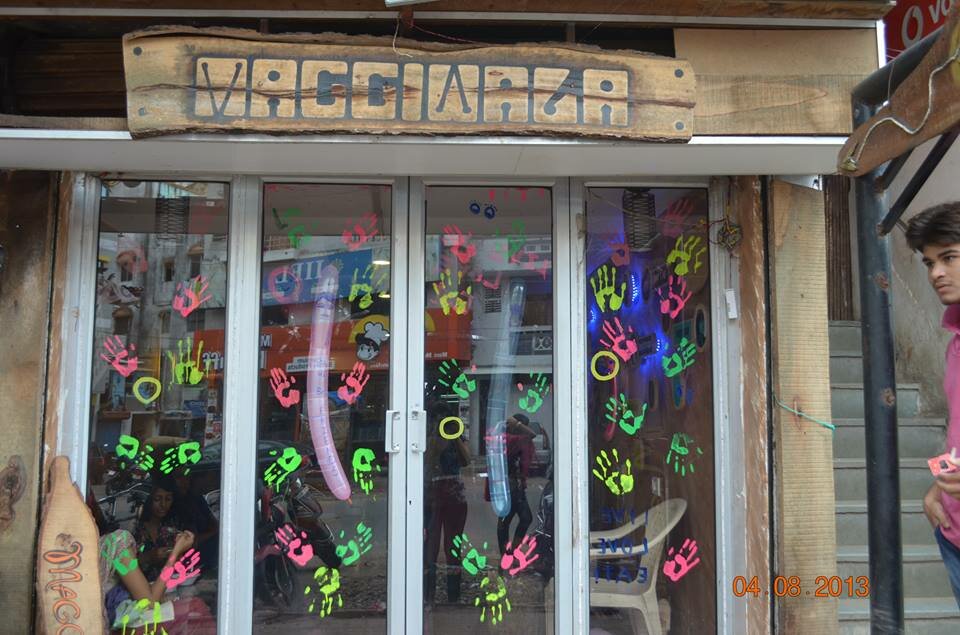 A quiz for all of you: What is the yummiest thing that is made in just a matter of 2 Minutes?? Yeah! It's "Maggi". But there were two beauties with brain that saw a business in this 2minutes magic "Maggi". Yes! It's "Maggiwala".



A hangout place in Baroda, where you get one of the yummiest things to eat; that each and every college person must have once visited the place or at least has heard about it. It's a place with a completely different ambience, interesting interior and a comfortable place to make college memories. The food be it classic, crispy or schezwan...your mouth has started watering, I know! Let's move towards the story of two girls who have the most delicious line of business and how today they happily see their future; Khushi Brahmbhatt and Charmy Dave.

When we asked them how did they derive such a "unique" concept? To this we got to know that Khushi and Charmy are two best friends who once were enjoying their Maggi at some marriage ceremony of one of their relatives. At that time they both had this eureka moment; that why is there no place delivering Maggi in our town. So they thought of doing it on their own and create a business out of it. And then they started searching for a place for their venture. Now, setting up the food place isn't a 2 minute task.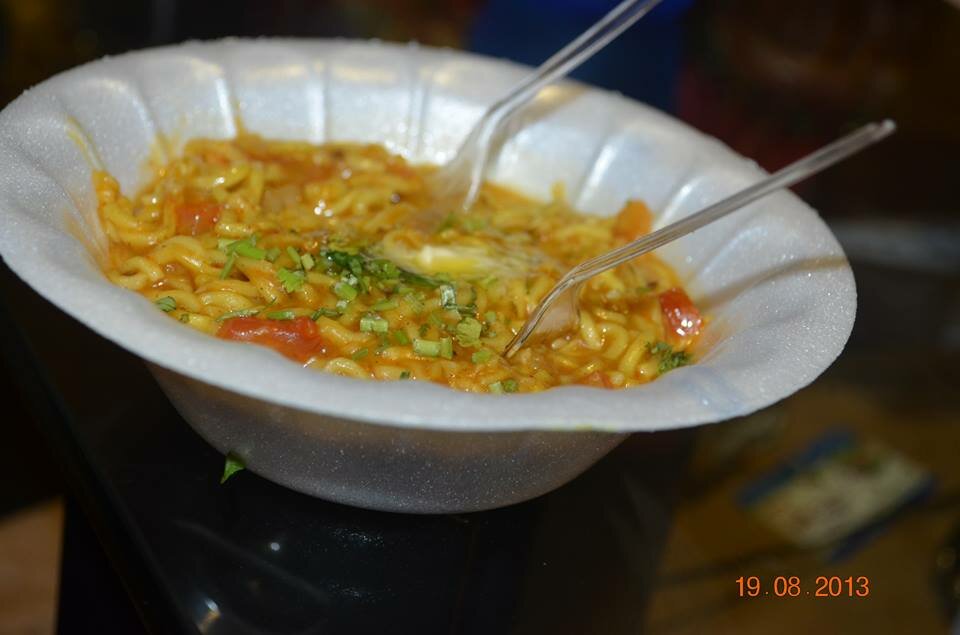 We stopped at how they found the place to set up their small venture. They started facing the problem of finding a place but then they decided to disclose the idea to their friends as it is always said "A friend in need is a friend indeed." They finally got the place and it was the "Mauka Mauka" moment for both of them. This success for a girl was a very big one according to us because every girl has her little dreams and these small accomplishments makes her feel proud of herself and then she gets confident and spreads her wings to the fullest and tries to achieve her dreams. This was the biggest moment for them and they dedicated it to their friends. When we asked them about that how they arranged for finances to this, they told us that there was a little help by the family but mostly they believed in themselves. The best thing about Maggiwala is that you see the efforts put in by the two young girls, nurturing the culture and that too highly trending and they started making experiments which today are served as one of the best in taste and you have various choices in it .

When we asked them about what was the moment when they were highly de-motivated? To this they replied there was a passage of 2 months when they were not getting any shop or place to set up and that time they decided to do something that could help and so told about the plan to their friends and by any means they worked it out; and it was a period that will always remain in their mind and heart forever.

When we asked both of them to say something about that makes them proud of being a woman, they answered that they always try to motivate women near them and empower them and that makes them proud.